Leighton Baines, I bet you think this article is about you…Well, it is actually. Hence the title.
1. He takes a guitar on tour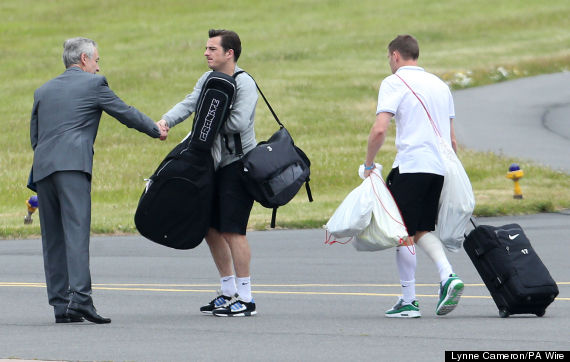 This is a picture of Baines looking slightly glum after returning from that disastrous 2004 World Cup. While others turn up with a PlayStation and bloody Fortnite, the Everton defender used his spare time wisely – working on his chord progressions and cracking out some Oasis numbers for the lads.
2. He's got a few rockstar pals

Footballers are boring. Baines hangs out with rockstars.
3. He's got a quality taste in music

Baines once had a music blog hosted on an old version of the Everton FC website talking about his love of music and recommending a few new bands/ artist. While stating that he is a fan of The Arctic Monkeys, Pink Floyd and the Beatles he has also heralded Tame Impala (pictured) as the next great band way before Kanye said so.